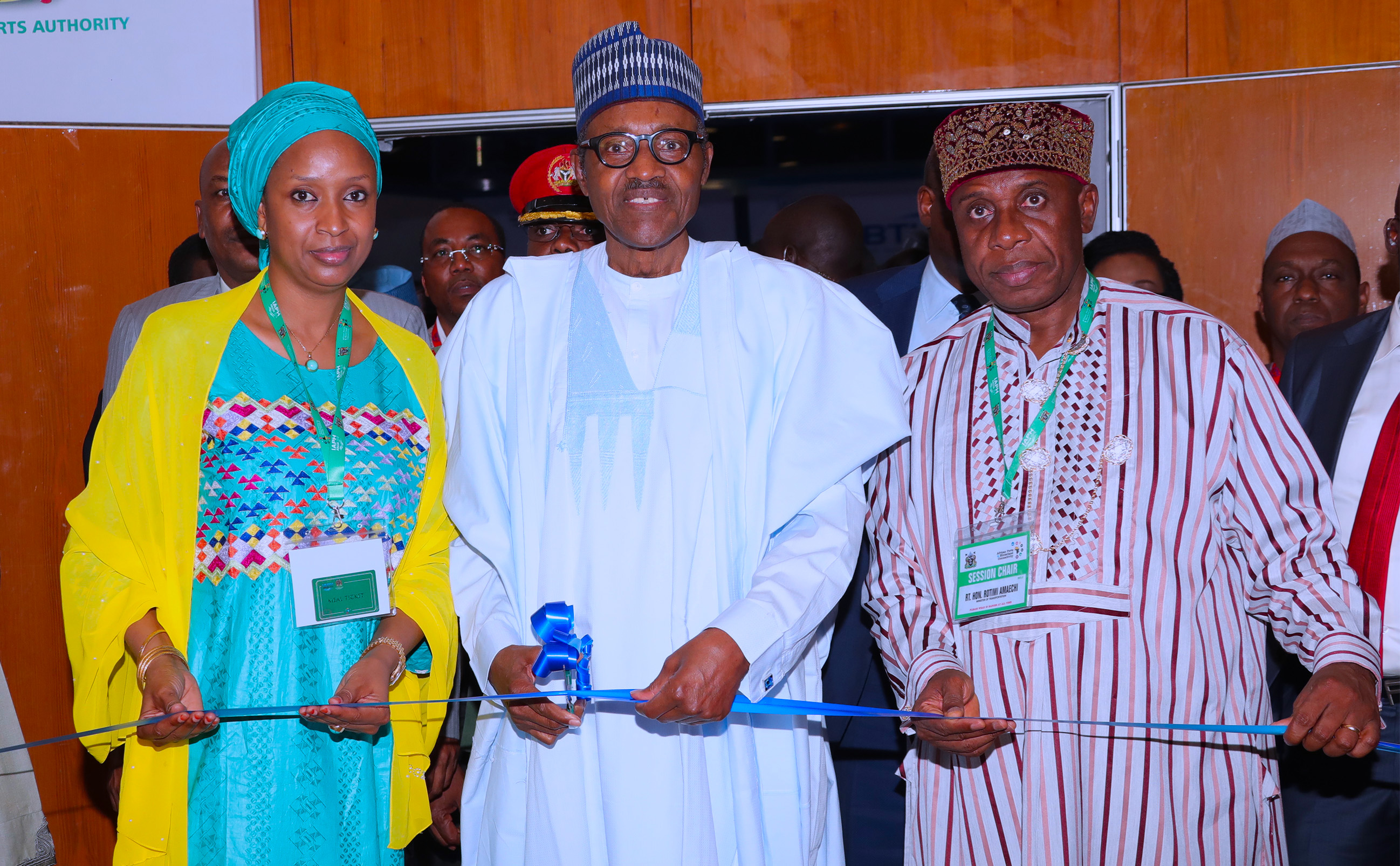 Below is the letter by the Minister for Transportation, Rotimi Chibuike Amaechi that lead to the suspension of the Managing Director of Nigerian Ports Authority (NPA), Hadiza Bala Usman.
According to the letter, there is an outstanding unremitted balance of One Hundred and Sixty Five billion, Three Hundred and Twenty Million, Nine Hundred and Sixty Two Thousand, Six Hundred and Ninety Seven Naira (N165,320,962,697) from NPA Account.
So, on Thursday evening President Muhammadu Buhari asked Hadiza Bala Usman to "step aside" as the managing director of Nigerian Ports Authority (NPA).
Garba Shehu, presidential spokesman, said this was to allow for an administrative panel of inquiry to investigate the "management".
All members of the panel were appointed by Rotimi Amaechi, the minister of transportation who supervises NPA.
Curiously, only Bala Usman, who had been having a cold battle with Amaechi, was asked to step aside, effectively suggesting that she, and not the management, is the target of the investigation.
To act as MD is Mohammed Koko, who was the Zenith Bank accounts officer to Rivers state government when Amaechi was governor.
Koko was appointed executive director of NPA in 2016 when Amaechi became minister. He is in charge of finance and admin, a logical target for the probe, given that the allegations to be investigated fall directly under his department.
Two members on the administrative panel named so far are from the ministry.
Incidentally, the chairman of the panel, who is the director of marine services, is on the NPA board.
This has raised several questions about the ultimate game plan, time will tell where all this will end.
See letter below: