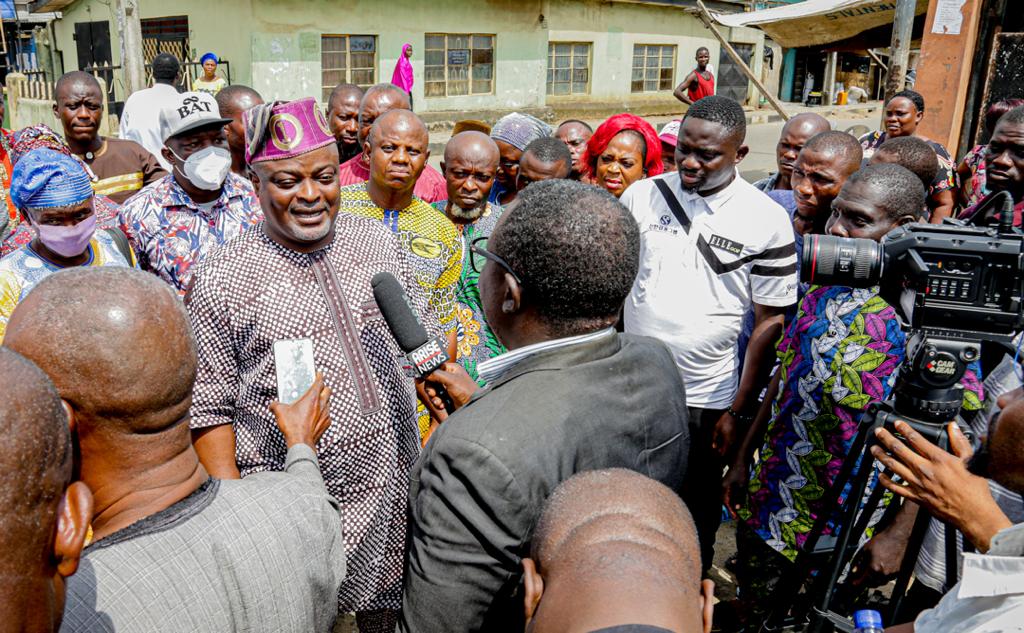 Speaker of the Lagos State House of Assembly, Rt. Hon. (Dr) Mudashiru Obasa, has said the local government election held in Lagos on Saturday is a confirmation that Nigeria's democracy has come to stay.
Obasa said this at the Unit 19, Ward 005, Oluwole Olaniyan Street in the Agege area of the state.
Obasa also commended the voters, the security agencies and the officials of the Lagos State Independent Electoral Commission (LASIEC) for the peaceful conduct of the election.
According to the Speaker, beyond the apathy of the voters, the peaceful conduct of the exercise shows that democracy has become more entrenched in the minds of the people of the state.
"From the information we have gathered so far from our people on the field, we have no doubt that we would be victorious. It is a peaceful exercise and we are expecting reports from our other colleagues monitoring the election in other parts of the state.
"So far, there is no report of violence and we are happy with what we are seeing," he said.
Concerning the turnout of voters, he said more enlightenment of the residents is needed to make them see reasons why they should participate in the election of people into offices to represent their interests.
He called on the civil society to intensify efforts to educate the people on the importance of elections.