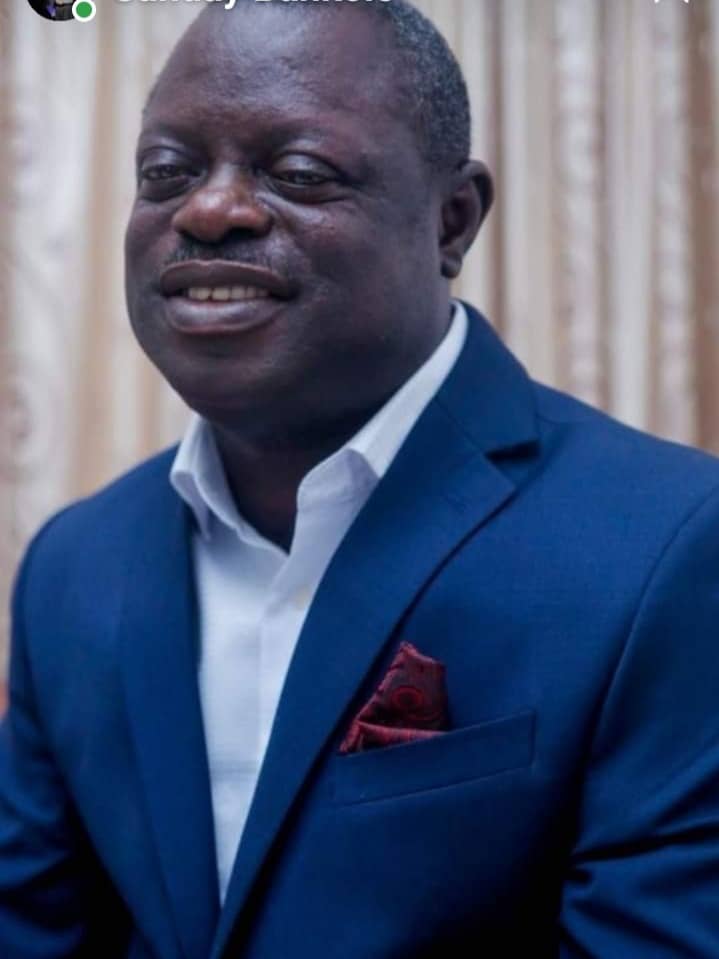 …as they bid him farewell
Redeemed Christian Church of God (RCCG) Youths Centre on Friday play host to dignitaries from all walks of life who came to celebrate and pay their last respect to Senior Pastor Olalekan Aruna who died on Monday August 10, 2021 at 58.
Some camp residents and sympathisers troop out enmass to catch a glimpse of the remain of the pastor when the ambulance was taken him to the youth center venue of the funeral, whom many said he had touched their lives while he was alive.
When the ambulance that brought his remain touched down at about 10am, immediately the motorcade enter into the Youth center venue of the funeral, the atmosphere change as Families and Friends who came to pay their last respect burst into tears upon seeing his casket.
The, wife Iretiola Aruna and his children who sat close to the casket in the church, thank everyone as they bid her husband farewell.
The Choristers from RCCG Lagos Province 9, Mafoluku, Oshodi, Redeemed Missionaries School, Ede entertain the guests in the church with different renditions in English and Yoruba.
Some of the dignitaries who eulogieses the person of the pastor also described him as a silent achiever who does not make noise in everything he do for people in his families, friends, House of God, Nigeria and globally.
Professor Dele Balogun, Pastor in charge of Lagos Province 13, eulogiesed the virtues of the late pastor whom he described as a soldier of Christ and a giver.
Pastor Balogun said they were both students at Olabisi Onabanjo University, Pastor Olalekan study philosophy, while I study Sociology, we also sleep on same bed and room, he would be greatly missed by Redeemed Christian church of God and body of Christ and I personally.
Pastor Balogun in his sermon urged everyone at the venue of the funeral to empty themselves before their time comes.
"Everyone of us are given with different talents by our creator, we should all impact the world with the gift our creator gave us, late pastor Olalekan used what God gave him to blessed those who come across him while on earth, we should also do same so whenever we are no more people will remember of us for Good, also pray for the deceased families and the body of Christ in general.
"He was a gentleman of God, very committed to the service of the lord, his life was excellent and a true Christian, he never , boastful his relentless zeal and passion for things of God positively influence the lives of many people around him and also generous and he lived and his selfless service to God and humanity, I will missed you, dear friend but I take solace in the fact that I know you have gone to to be with the lord and resting in his presence."
While, his daughter Fiyinfolu Aruna also eulogiesed his late father virtues describing him as a true servant of God.
She said he was committed to the work of God and also learnt so much from him.
"You taught me to stand on my own, taught me how to stand up for myself and never let anyone talk down on me, because of you my daddy, I am the lady I am today, loosing you was not only a loss to my mummy, my siblings and but a great loss to humanity, I am still in shock, but my greatest comfort was that you are chilling in your huge mansion in heaven."
Meanwhile, his Younger brother, Oriyomi Aruna said his late elder brother was a father, teacher, mentor and role model to him and his other siblings and the entire Aruna family.
"He was a God's general, a great fighter and death conquer. There was no place he get to that he would not touched people's lives, his demise had shared good and great testimonies about him.
"He had also taught me alot of things that changed his life style. One of things that is keeping me is faith and other things he taught me about life, I missed you dearly."
Pastor Samson Jagun of Lagos Province 9 also said late pastor Olalekan was a jovial pastor, who was full of wits, words of wisdom.
"Whenever he was on the altar preaching he always used proverbs and experience of life to support his preaching, your departure was a big surprised and unexpected, rest on the bosom of our lord and saviour Jesus Christ."