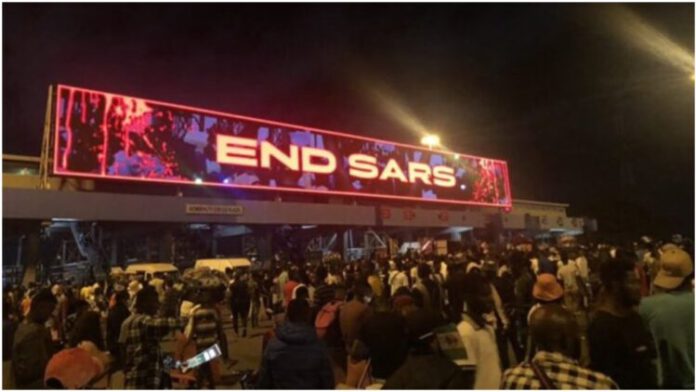 The Lagos State Judicial Panel set up to look into the #EndSARS Lekki tollgate shooting says Lekki Concession Company (LCC) manipulated footage of the incident.
The Lagos State Judicial Panel of Inquiry on Restitution for Victims of SARS Related Abuses and other matters says the Lekki Concession Company (LCC) hampered the panel's investigation by refusing to turn over some useful and vital information/evidence as requested by the Panel and the Forensic Expert engaged by the panel, even where such information and evidence was by the company's admission, available.
The Justice Doris Okuwobi-led panel made this known in its report submitted to the Lagos State Government on Monday.
"It manipulated the incomplete CCTV Video footage of the Lekki Toll Gate on the night of the 20th of October 2020, which it tendered before the Panel." it said
The panel also disclosed that at least 11 persons were confirmed dead at the Lekki toll plaza on the night soldiers stormed there to disperse #EndSARS protesters on October 20, 2020.
Governor Babajide Sanwo-Olu had said while receiving the panel's report on Monday that he would set up a four-member committee to raise a white paper on the report.
The Federal Government had denied that unarmed protesters were killed at the toll gate on October 20.
The Minister of Information, Mr. Lai Mohammed, described the incident as a "massacre without bodies."
The Nigerian Army also denied any wrongdoing.